DJ Lighting
Parcan Lights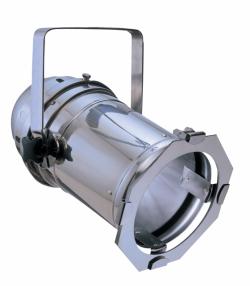 Description:
SLC's Par Lights are perfect for touring or permanent installs.
These are high quality rolled aluminum fixtures with reinforced
safety screen, double reinforced yoke mounts, aircraft rivets
throughout, rear cap retaining cable locking clutch on yoke,
spring loaded 4th clip, heavy duty cable gland, UL listed socket,
power cord with edison connector and heavy duty 8 sided color
frame.
Features:
Various colored gel packs available.