Mixers, Processors, Distribution Amplifiers and Baluns
Atlona Component Video with Digital Audio Extender AT-COMP300SR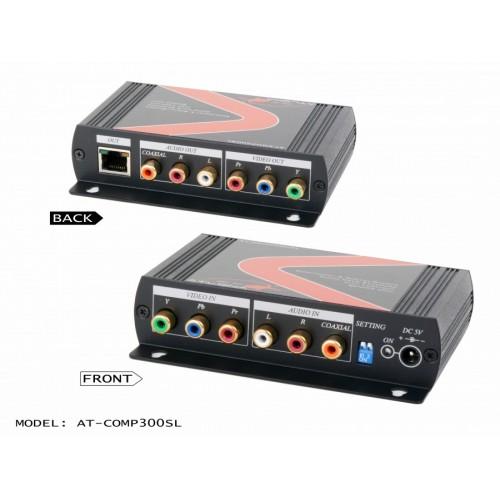 Description:
The Atlona Component video with digital audio Extender is a perfect solution to extend HDTV Component
(YPrPb / YCrCb) plus digital audio (Optical and Digital Coaxial) over single CAT5 or CAT6 wire. AT-COMP300SR
includes 2 x Send/Receive units with 3 video and 1 audio jack and optical jack on the front and CAT5/CAT6
connections on the back. This active Component extender is capable of transmitting signal up to 300 Meters
(1000ft).
Features:
Brightness Adjustment (Y) and Color Adjustment (PbPr)
Supports HDTV resolutions up to 1080p
Extends Video and Digital Audio signal up to 300M or 1000ft